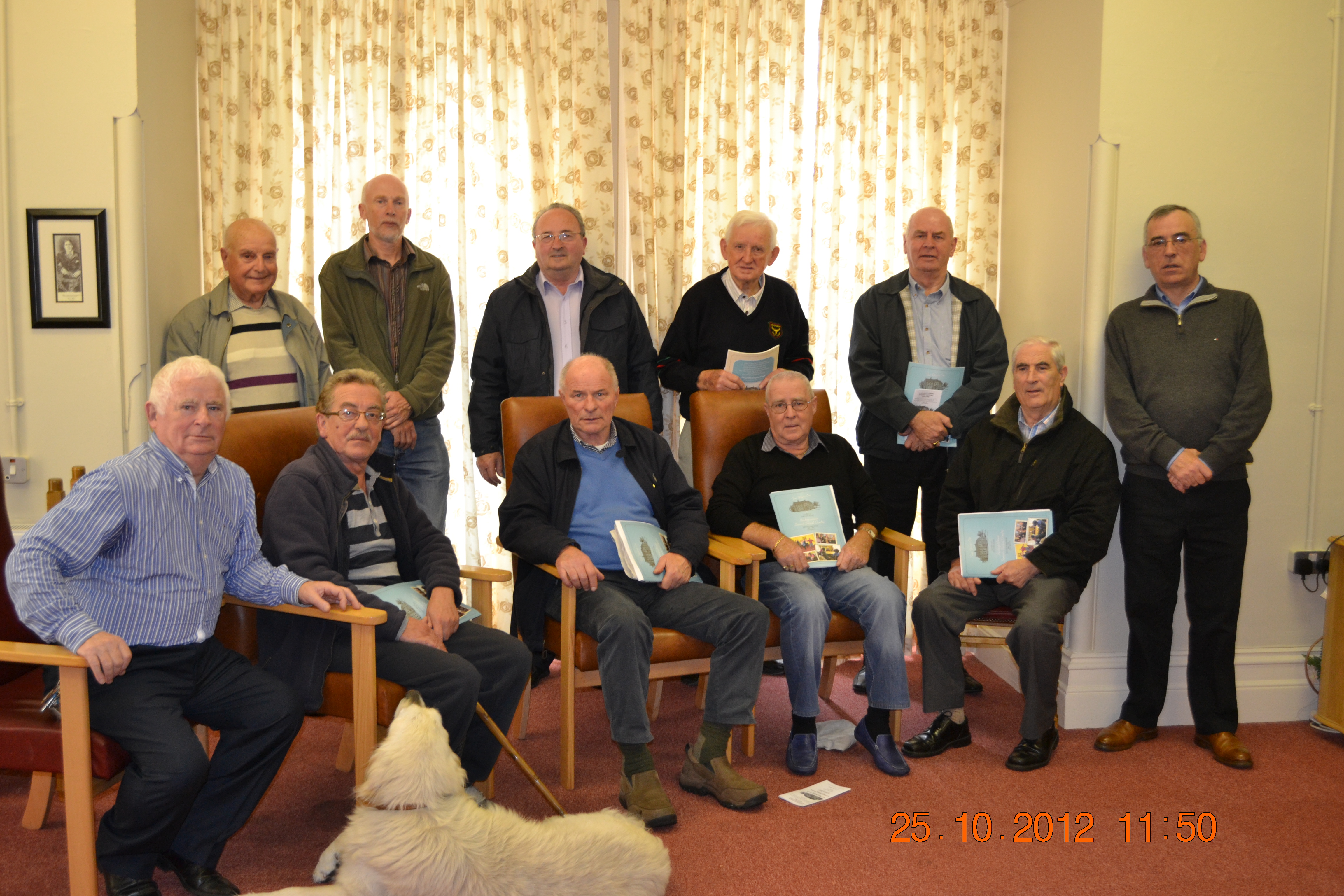 Bishopstown Mens Shed has been up and running since October 2012
We would like to hear from  trades people Retired  or  not  retired
Who may like to help others  to reach fulfillment in their daily lives
Please ring
Organisers
Michael Dowling (086) 1022259
Bill Egar
Or
Roger Coughlan (086) 3866975
ANN MARIE HOURIHANE Irish times
THE MOTTO OF the Irish Men's Sheds Association is: "Men don't talk face to face; they talk shoulder to shoulder." The idea is that men are task-oriented and that they enjoy "doing stuff together", as menssheds.ieputs it. It is true that, travelling around, visiting Men's Sheds, you've never seen so much stuff being made.
The Men's Sheds idea was introduced from Australia in 2009 by the head of the organisation in Ireland, John Evoy, the only son of a farmer from Co Wexford. In Australia the sheds – which is to say clubs rather than the structures themselves – were originally designed by Evoy's mentor, Prof Barry Golding of the University of Ballarat, for elderly men living in rural areas, to provide them with company.
In an Ireland that is flatlining economically, the sheds have a more universal appeal. We have the footsoldiers of what we thought was a thriving economy, and the army has been demobilised. "There are roughly 40 sheds in Ireland, north and south," says Evoy. "I get two or three inquiries about opening a shed every day."
About half of the sheds, which are free to use, have their own building; the others might have a woodwork room provided, say, by the local VEC. The sheds range from Armagh to Killarney, and a lot of points between.
Only 20 per cent of the daily inquiries come from men, Evoy reckons. About 50 per cent come from community workers, and up to another third come from women: "Mothers, sisters, daughters," says Evoy. Women who are worried about their men becoming isolated and demoralised as a result of unemployment, retirement, perhaps bereavement or just as a result of daily life.
Evoy spends a lot of time travelling the country, encouraging those who want to open a shed. "Most of the time, people already have everything they need to open a shed. It takes very little to empower them. The more I think about it, the less I do," says Evoy.
"More sheds are popping up in small towns than in cities," he says. "It's mostly the small towns making the requests. Several people have said to me that they have noticed men walking round their town, long after they have lost their jobs or their business, wearing their working gear for the day."